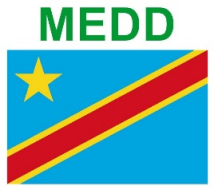 Democratic Republic of Congo
Welcome to the official website on information related to community forests in the the Democratic Republic of Congo.
The legal framework for community forests as set out in Article 22 of the 2002 Forest Code was completed by the 2nd August 2014 Prime Minister decree n°14/018, it lays out the process through which local and indigenous communities can apply for forest concessions among the forests they already own according to customary laws. The 2nd of August 2014 Prime Mister decree was expanded further in February 2016 through the Ministerial Order n°025 on community forests management.
This database supports the national strategy on community forests adopted in 2018 by the government for the implementation of the experimental phase for developing Community Forests in a consensual, progressive and controlled vision, and in accordance with laws and regulations.
This platform aims to support the supervision of community forestry in the DRC by consolidating all key information in the allocation, management and exploitation processes of the Local Communities Forestry Concessions (CFCL). This site provides the various actors with precise information on the officially granted community concessions and initiatives under development throughout the national territory.
For further information or to contribute to this initiative, please contact the Director of Forest Management (DGF) of the Ministry of Environment and Sustainable Development.